We had a fun, exciting, and long day at Peoria Riverfront Museum as part of Engineering Day.  The event lasted from 12:00 PM to 5:00 PM.  Different organizations, clubs and companies put on interactive displays to expose and excite children about engineering.  We brought our line following and maze solving table, sumo ring, 3D printers, and bots to share with people.  Quite a few people came by our display in the main lobby to ask questions.  The kids got a kick out of watching Mike's line maze solving bot learning the line maze course and driving the shortest route to the end.  The 3D printers got lots of questions.  There were lots of questions regarding how to get started.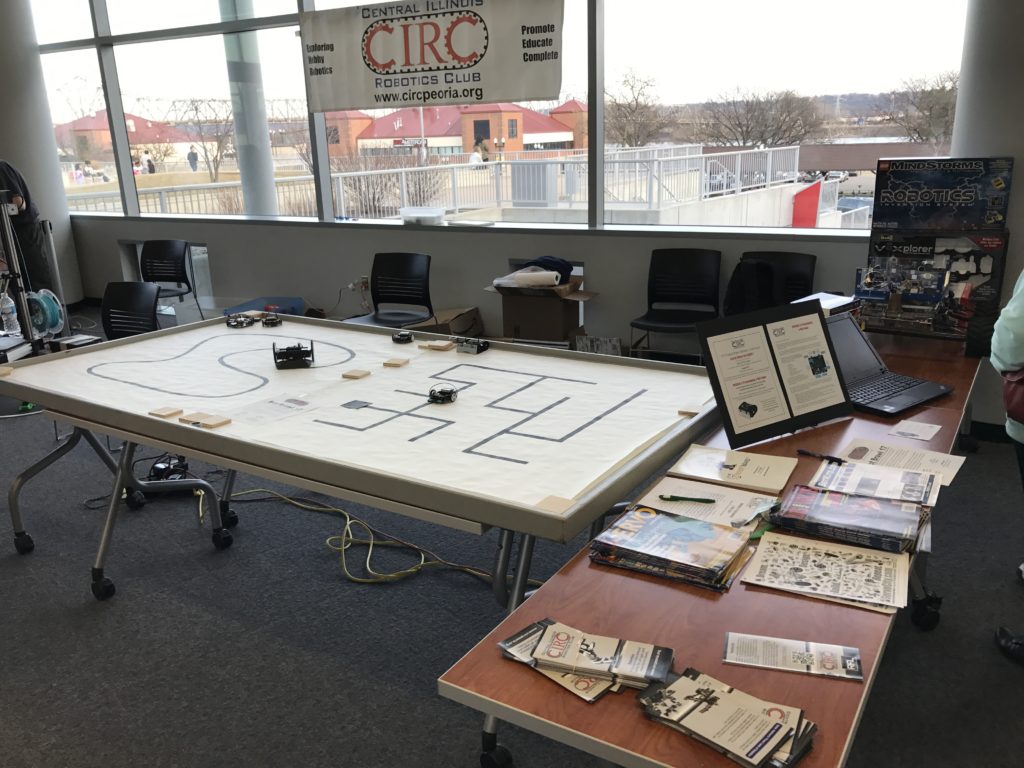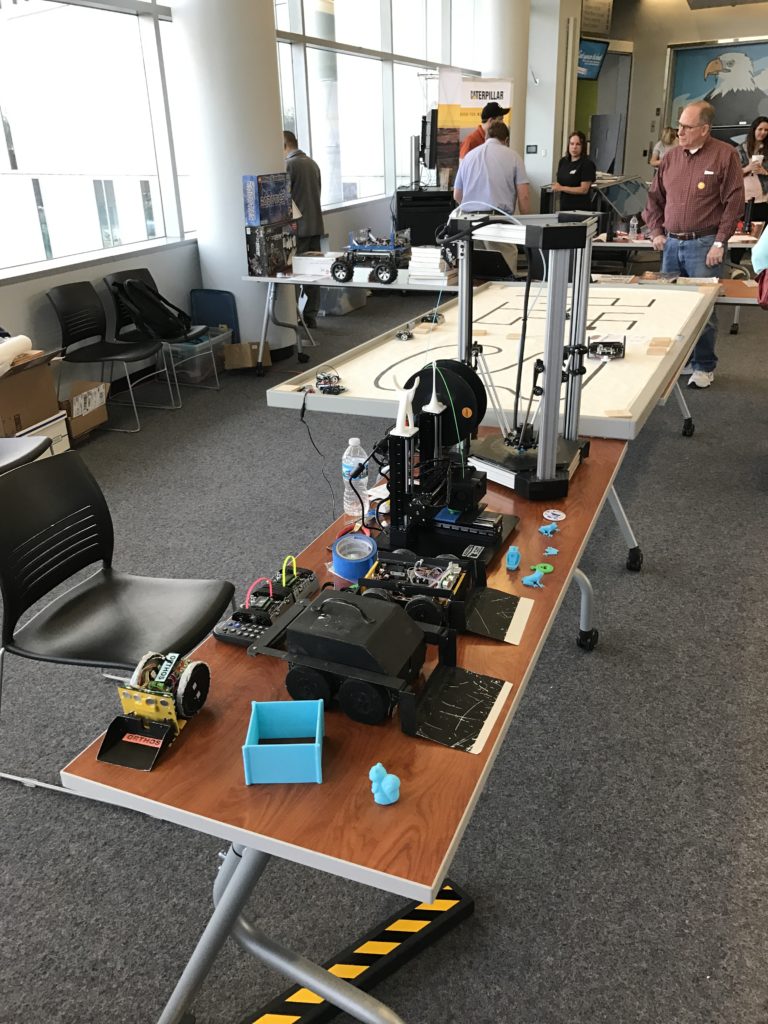 February 20, 2017 at 6:48 pm | Community, Uncategorized | No comment
No Comments Yet
You can be the first to comment!
Sorry, comments for this entry are closed at this time.