October 13, 2013 at 4:48 pm | Monthly Meeting Recaps | No comment
September 8, 2013 at 6:14 pm | Monthly Meeting Recaps | No comment
(more…)
August 11, 2013 at 3:07 pm | Monthly Meeting Recaps | No comment
Check out the September/October issue of ROBOT Magazine for an exciting article about our 2013 Bot Brawl!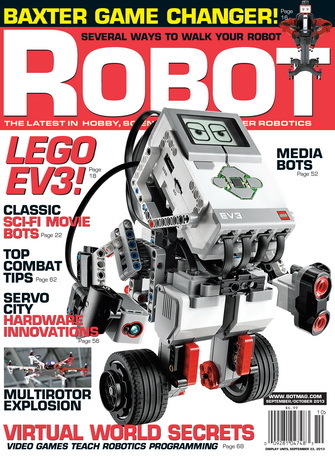 July 30, 2013 at 11:06 am | Announcements, Uncategorized | No comment
(more…)
July 14, 2013 at 8:47 pm | Monthly Meeting Recaps | No comment
June 9, 2013 at 4:56 pm | Monthly Meeting Recaps | No comment
(more…)
May 12, 2013 at 7:54 pm | Monthly Meeting Recaps | No comment
Club president Dan Toborowski appeared on WMBD 31 "News This Morning" on 4/9 with Family Science Day organizer Sara McCubbins to talk about the upcoming event and demonstrate some robots. Click the logo below to see the video!

April 10, 2013 at 8:07 pm | Announcements | No comment
March 10, 2013 at 6:02 pm | Monthly Meeting Recaps, Uncategorized | No comment
The Peoria Riverfront Museum hosted Engineers Day on February 17th and CIRC was on hand to show the local community the exciting world of robotics. In previous year's this event took place at the Lakeview Museum but has moved to it's new home at the riverfront. The goal is to get kids excited about engineering and science through hands-on exhibits, informative displays, and fun competitions. CIRC brought the Marble Maze interactive game, Wheel-E, an Afina 3D printer, line follower robots, HEX Bug toys, an Arduino-powered LEGO excavator, and lots of static robot displays. A huge thanks to Mike Dvorsky, Bruce Stott, Peter Campbell, and Brian Oleson for helping with the CIRC display. We look forward to participating in this event again next year!
Click the following links to see local news stories about the event some of which provide a glimpse of our display and club members!



February 17, 2013 at 1:09 pm | Community | No comment